"Easter Calm" Bouquet is perfect for your table decoration.
Spring flowers of different shapes and textures with soft pastel colors are the perfect ingredients for a hand tied bouquet to decorate your Easter table. Why not crafting one yourself!
Here I gathered few tips on the sources and materials you need plus a video demonstration on how to put together your own bouquet. Not a rocket science but a fun, creative time to treat your self and inspire others. I hope you will enjoy it.
Flowers selection:
Ranunculus, Hyacinth, Rose, Narcissus, Alstroemeria, Lisianthus, Hellebores, Pussy Willow, Anemone, Tulips.
Foliage:
Eucalyptus, Pistachio leaves.
Since those flowers and foliage are quite hard to find at the flower shops in the city you can try the bigger flower market (Flora in Szigetszentmiklos). It is also worth visiting the small Saturday markets, where local farmers are displaying their garden flower treasures. Apart from the flowers you will be enriched by the authenticity of the place and the genuine small talk with the farmers.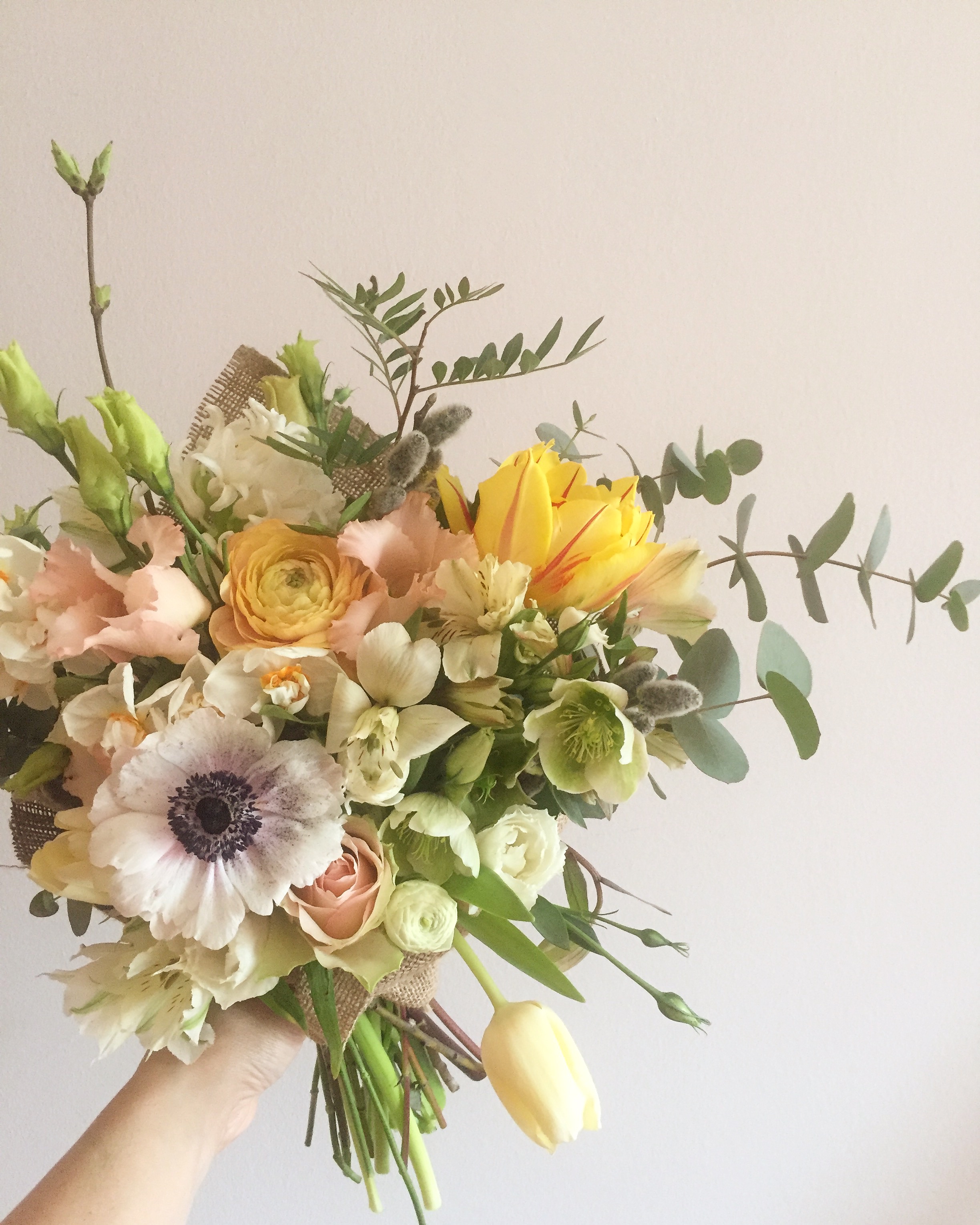 Tools needed:
Garden sheers, Scissors, Twine, Burlap.
Happy Easter to everyone!